Emerald Events Voted Best Event Management Company 2019/20/22 UAE Business Awards
UAE Premiere Events and Exhibitions Agency, Stage Building, Seating – Event Management, Event Audio Visuals, Eco-Friendly Event Services, Global Reach Conferences, Gala Dinners, Company Launches, Charity Balls, Expositions-Product Displays
Best in Technology and Entertainment
Technical Audio Visual Experts, AV Rentals, LED Screens, Touch Screens, Object Recognition Tables, Holograms, Projection Mapping, Augmented Reality, Content Creation, Virtual Rooms, Immersive Experiences Actors, Artists, Dancers, Performers, DJ's, Robots, Digital Wow Activations
Experts in Exhibition Stands – Design – Delivery
Exhibition Stand Design, Stand Building, Office Interior Fitouts, Shop Fitting, Full CAD, Technical Drawings, Stand Rental, Furniture Rental, Country Pavilions, A-Z Exhibitions Organisation Badging, Permissions, Signage, Promotions, Promoters
Events and Exhibitions - Live Events Information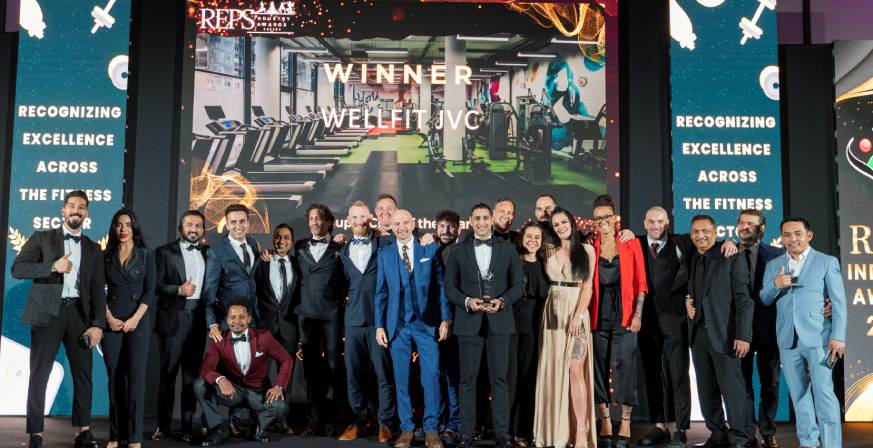 Emerald Events and Exhibitions was pleased to be chosen to launch the inaugural Reps Industry Awards 2023. The awards provide an opportunity for individuals and businesses to be recognised for their contribution and dedication within the health, fitness and wellness sector within the UAE. Emerald elevated the experience to another level. Previously organised by other sporting identities, REPS sort out Emeralds experience and capabilities to execute an awards with glamour and professionalism into the event. Giving the nominees and guests and experience like never before.                                                                                
Emerald created A-Z KPMG's largest employee event ONE FIRM. The day saw 1,500 staff participate in a Team building, Conference and Gala dinner event.
The event was a firm success and shows the ability of Emerald to host large-scale corporate events from our in-house production, Audio Visual, Branding and Licensing departments.
Speak to us about your next Corporate function.
+971 52 900 1974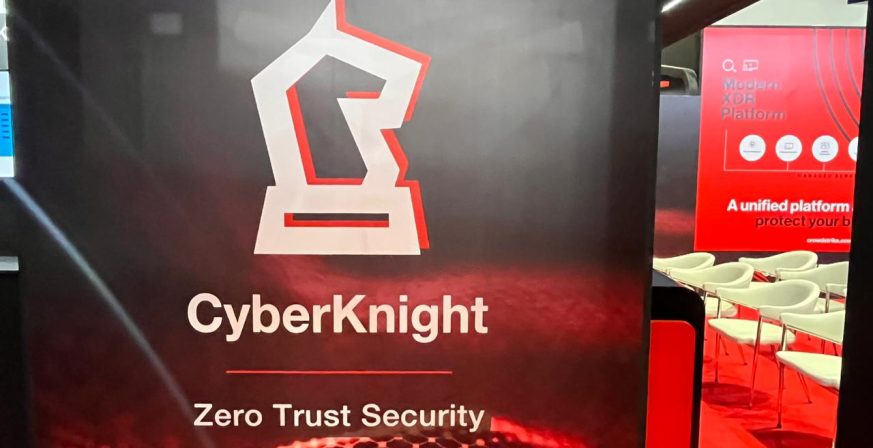 Another spectacular stand was delivered for Cyberknight by Emerald. Technology meets design in perfect harmony. See how it went here.
A message from our MD
Hello everyone, I can say sincerely that it is a pleasure to be part of Emerald Events and Exhibitions. Creating something interesting and new for each event is a challenge and its one the team and I relish each day. I have been organising events in the UAE for over a decade now and I am privileged to be able to state that during this time I have been responsible for some of the largest extravaganzas the UAE has to offer. The Oil Barons Charity Ball, ADIPEC Special Events, Energy Corporate Golf Days, Emirates Energy Awards, Affiliate World, Reps Awards, Sigma Conference, Bitcoin Summit and CEO Summit to name but a few. Everyone at Emerald emulates the attitude that motivated me to get into this industry in the first place. My team and I love serving the UAE and its guests, we take pride and responsibility in all we do. I look forward to meeting you and making your day truly like no other. 
Ms. Robyn Sokol,  Managing Director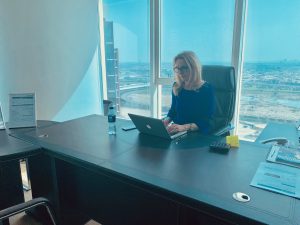 0
+
YEARS OF EXPERIENCE IN UAE
150
+
SQFT OF BUILD UP SPACE
2000
+
PERFECT EVENTS 2015 - 2023
100
+
COUNTRIES DELIVERED

Imagine | Design | Execute
OUR MISSION
To constantly strive to provide cutting edge but cost effective professional Events and Exhibitions services that exceed expectation and provide extraordinary value to our customers
Our one line USP is –

The expertise to deliver turnkey A-Z Events and Exhibitions solutions