NETWORKING EVENTS
WE ARE YOUR EVENT AND EXHIBITIONS EXPERTS
Networking Events
Many senior business professionals contend 'Business Networking' is a more cost effective method of generating new business than advertising or public relations efforts. This is because business networking is a relatively low-cost activity that involves more personal commitment than hard earned company money. In the case of a formal business networks, Emerald has accomplished many success stories within the UAE and can generate a steady footprint to most occasions through our strict policy's, standards and rules of conducting unique and worth while Networking Events.
Two of our most recent success stories are within the Oil & Gas, and Marine Shipping industries but we are branching into Construction and Investments over the coming months. We currently organise and host the OFG (Oil Field Get together at Ruth's Chris Steak House) that is held each month and is an excellent opportunity for delegates to attend and conduct quality business.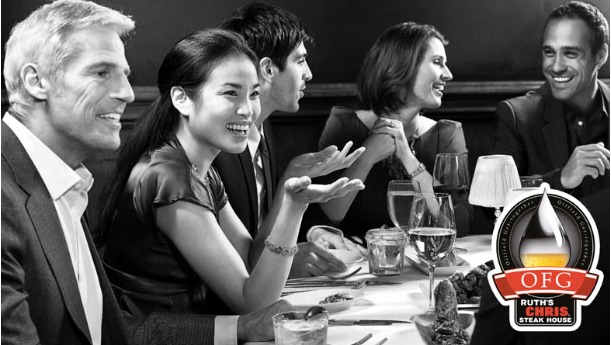 Sponsorship opportunities are booked fast for all our Networking Days / Evenings, For OFG – members meet monthly (last Thursday of each month) with the purpose of exchanging business leads and referrals with fellow members from the Oil and Gas industry, all whilst enjoying great food and beverages. The OFG is strictly restricted to the O&G business and its clients and has grown substantially as a result of its quality attendees and outstanding organisation.
Emerald and Ruth's Chris recently launched the 'Shipping and Marine Get Together' to complement this business activity, members meet outside their normal circle of colleagues and have the opportunity once a month to conduct and build new business relationships with like minded business professionals within their field. The event is another growing successes story and is going to be a long term monthly addition to the already busy Emerald Networking calendar.
We can conduct business or networking events for your industry in most local business communities, venues, restaurants or exhibition centre's to promote your needs. With a vast experience of arranging productive and profitable events, we are well positioned to support and ensure your Networking Event realizes its true potential.